In October 2018 we lost our Cajon player Carl Butterworth to cancer. In honour of his memory and his incredible spirit and zest for life we have decided to support organisations and causes that he would have approved of and in his name.
We are currently supporting two projects S2r Create space, an independent mental health Charity ion Kirklees that Carl was a great supporter of and Super Seraph Vs Neuropblastoma which is a chrity raising money for cancer treatment for a lovely young man battling with a very rare form of cancer.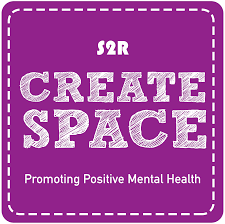 S
S2R Create Space is an independent mental health charity, working across Kirklees, offering a range of well-being, creative and outdoor workshops.
More Information: https://www.s2r.org.uk/