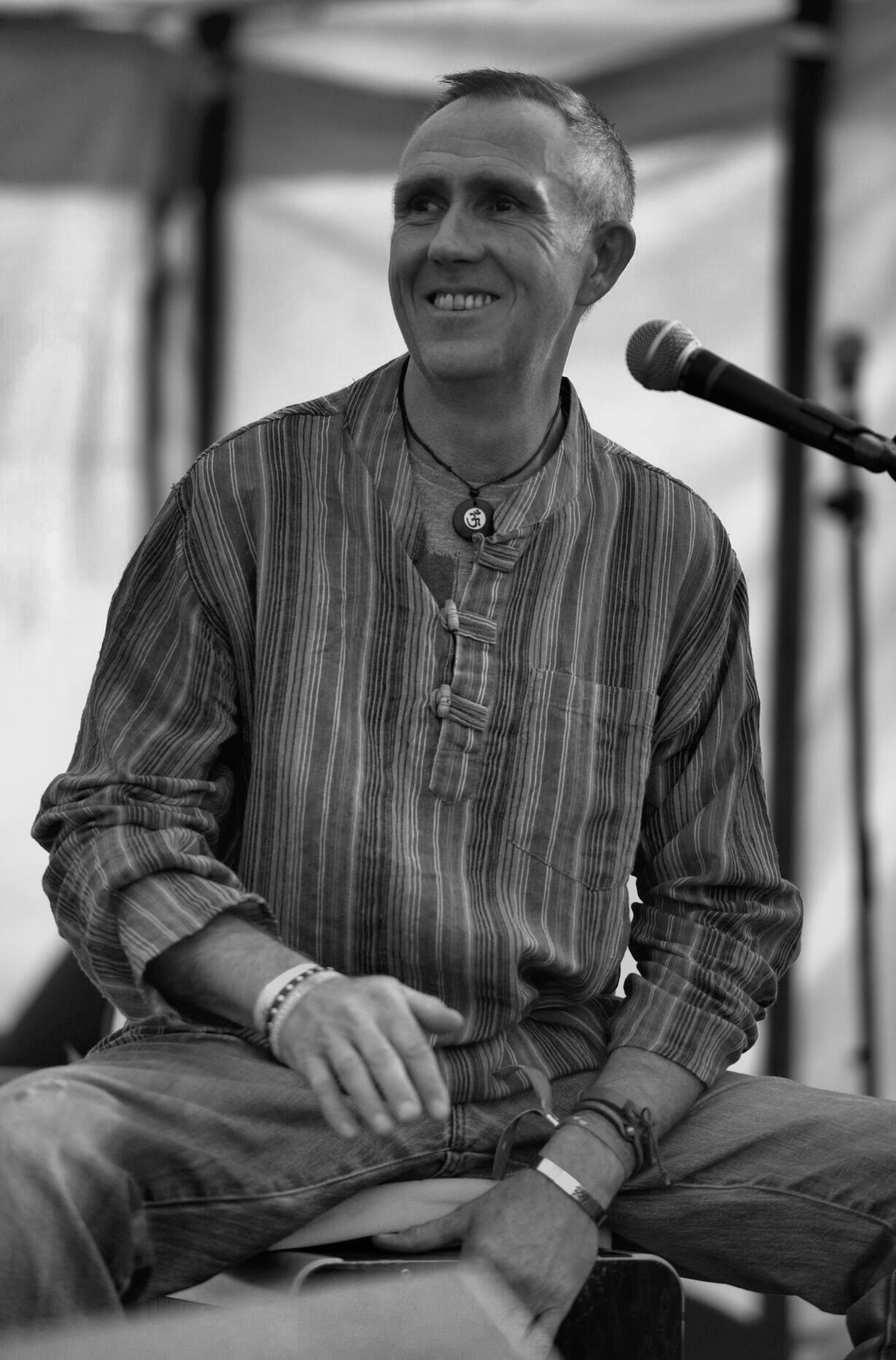 Carl Butterworth 1964 - 2018
Carl 'The Box' Butterworth was one of the founder members of the Good Earth Collective, playing Cajon and singing with the band from 2016 - 2018. During this time Carl was unfortunately diagnosed with cancer. It was a testament to the kind of person he was that he never let his condition affect his enjoyment of playing with the band and he never let us down, not once. Carl's humour, loyalty, strength and positivity was inspirational.
Carls last performance with the band was at Westival on Aug 25th 2018. We played outside in bright sunshine overlooking the beauty and majesty of the Yorkshire landscape that he loved. In October 2018 after two years of battling with cancer our friend and comrade passed away. We comfort ourselves knowing that although his physical form has gone Carl is now part of the infinite matter of the universe. We decided therefore to purchase a star in his name to both honour his memory and also to give us somewhere to look in the night sky when we fancy a chat or someone to share a Pontefract cake with.
If you wish to view The Carl 'The Box' Butterworth Star it can be found at: star location NGC181 situated in the Andromeda constellation (intergalactic star database number (ISD0433106)
Anybody who knew Carl, even briefly, knows what a special and unique human being he was. The world is much poorer for his passing but much richer for his exisistence. We wouldn't be the band we are without Carl and we wouldn't have laughed as much. We continue to miss him everyday but Carl wouldn't want us to be sad, after all we have a distant star to look at, some amazing memories and Carl's still with us on stage everytime we play and every tuesday in the kitchen. As well as being a musician, Carl was an exceptional and passionate photographer, something he only discovered whilst dealing with his illness. He decided to share his talents and skills as a photographer at S2R Create Space, a charity dedicated to positive mental health. Carl really believed in the mission of SR2 and so we have decided to make S2R Create Space (www.s2r.org.uk) our official charity in Carl's memory.
We miss you everyday Carl. There's still a space in the kitchen for your Cajon and there always will be.... so drop by one tuesday if you have time...
B.O.D "we are all made of stars"....
'If I Ever Get to Be Your Age' a poem in honour of Carl by Jack Manning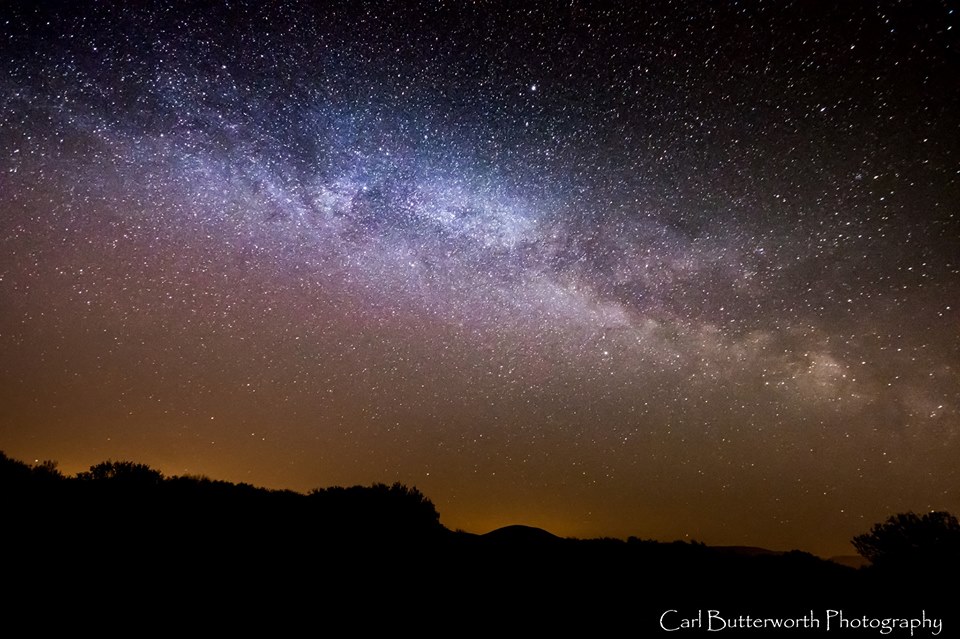 If I ever get to be your age and have a life like yours, I'd be more than alright with that I'd call that a win. A decent job, a working van, two bands, with fans galore, In Huddersfield. To be well-loved. To be content within. To boast that most elusive prize, that trumps all other cards: Friendship unconditional. Robust, and flush with laughs. The laughter only amplifies when times are looking hard. The lengths endured to help each other Long, and wide, and vast.
If I ever get to be your age and have a life like yours, I'd think "At some point, there must have been something I did right. To shrug off people's expectations, temporary rewards. For a long lovelorn enchantment with the siren's call at night. With earthy roots in windswept summers, waking by the sea, while rhythm jog in unison In breadth of harmony. Keeping music, art and love alive and warm to touch. Keeping honest and compassionate, never asking for too much.
If I ever get to be your age and be the man you were, there are few alternatives I think I would prefer. To be a friend - but only if you've earned it. Fun, but never wild. In the chasm of the silver fox With the wide eyes of a child. Few sayings are as worn-out as "He'd always light up a room" but how many can when in one of their trademark grumpy moods. To have found, and kept, life's light alive, Is amazing in itself but to beam it bright enough to pass it on to someone else…
I don't think I'll ever have a life like yours. To try would be conceited. Because your number one accomplishment will never be repeated.
'Galaxy'Photo by Carl Butterworth